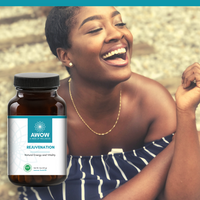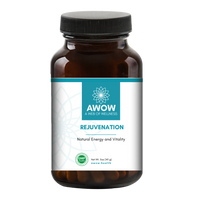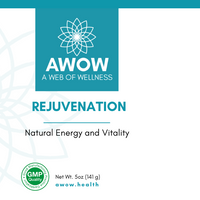 Rejuvenation: Energy and Vitality
Description
Ayurvedic practitioners commonly use various blends of herbs and spices to support and maintain the body's natural energy levels. These ingredients have elevated energy-boosting effects when combined in this powder. They also pacify Vata and Pitta doshas for overall health.
Benefits & Features
Rejuvenation powder contains a diverse blend of Ayurvedic herbs and spices that help maintain optimal energy levels, natural strength, and vitality
It nourishes and calms the nervous system for its healthy functioning
It promotes a healthy immune response against occasional external stressors
It revitalizes the body and mind, promotes optimal health and an active lifestyle
It nourishes and boosts adrenal health
Suggested Use
Take 1-2 capsules once or twice daily with water, or as directed by your healthcare practitioner
Ingredients - Cowhage seeds (Kapikacchu) Mucuna pruriens+, Alligator Yam root (Vidarikanda) Ipomoea digitata+, Wild Asparagus root (Shatavari) Asparagus racemosus+, White Musli root (Musli) Chlorophytum arundinaceum+ , Cinnamon bark (Twak) Cinnamomum zeylanica+, +Cocoa seeds, +Jaggery stem (Gud).
Other ingredient - Plant-based capsule
+Certified organic ingredient
This item is gluten-free, soy-free, yeast-free, dairy-free, GMO-free, and preservative-free. It contains no animal by-products and is suitable for vegetarians and vegans. It is manufactured in a facility that processes tree nuts. It is also a third-party laboratory tested for purity from heavy-metal levels.
We also have a diverse set of aromatic spices and seeds. These include cinnamon bark, cocoa seeds, and jaggery. Their synergetic energy helps promote healthy blood circulation and boost energy levels. Their benefits are supported by jaggery, which Ayurvedic practitioners consider as a natural source of energy.